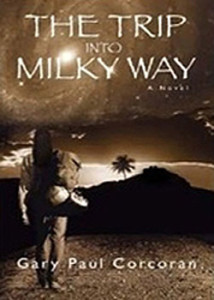 If you are interested in novels about Americans in Mexican prisons, or crime fiction based in the sixties, look no further. I did time in a Mexican prison for smuggling back in the day and that experience is the center piece of my novel, The Trip Into Milky Way.
Who could have imagined things turning out that way. When I smoked my first joint and stuck out my thumb and bummed my way up north through Big Sur and joined in the summer of love, or when I landed in Europe with $10 cash, a $100 two party check and no return ticket and lasted six months, a Mexican prison was the last thing on my mind.
Then I burned my draft card and became a man on the run.
I lived the sixties to the hilt, in all its wildness, joys, psychedelics and vagabonding and The Trip Into Milky Way is my humble effort to capture a small slice of that strange journey.
All the characters you will encounter in The Trip Into Milky Way, from Stan, the 'Nam chopper pilot, to Faith, the expatriate slumming down in San Blas, to Eric, the Bhagavad Gita toting space cadet, to Sarah, the former Molotov throwing revolutionary, have a counterpart in the wonderful, real life characters I had the good fortune to meet along the way. So, here's hoping you will enjoy The Trip Into Milky Way, my epic tale of that momentous era…