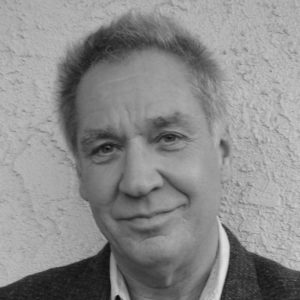 Mr. Corcoran was born in New England to Irish/Italian parents and grew fascinated by the magic of words at a very early age. His mother was already teaching him to read by the time he was three. It was a vibrant and relatively wealthy beginning, with great family gatherings, new cars, nannies and winters in Miami. Then the author's father went bankrupt and moved the family to the orange groves and suburban track homes littering Southern California in the 1960s. A measure of wealth soon returned, but the family gatherings and that sense of belonging had been noticeably replaced by a now sterile home life. The author often found himself retreating to the orange groves behind the family home and climbing the towering eucalyptus trees that served as windbreaks, that vista of the world and exhilarating sense of height serving to salve his feelings of isolation and loneliness. It was a harbinger of his journey to come as an author.
His most prized possessions before puberty were his microscope and a baseball mitt. He had always been fascinated by science and excelled in sports up into his early teenage years, when his love of words manifested itself in a new way. He took typing, journalism and French during his junior high and high school years, and dreamed of becoming a foreign correspondent. Then growing rebellion took root, fueled first by the folk music/coffee house idealism of Dylan and the likes, then by the Vietnam War, and ultimately by the psychedelic era that followed, steering the author's life down an alternative path. As was true of so many young lives from that era, the assassination of President Kennedy served as another grim turning point, where the magic of Camelot met the dark truth of a troubled world.
The author resisted the Vietnam War, was a man without a country for a number of years and can count incarceration in a Mexican prison as one of his colorful adventures. His return to the United States and reintegration into society came in fits and starts. He started a business with an old high school friend, then ran off to the Pacific Northwest to live on a farm and play in a band. A return to the LA area followed, and another business, then a stab at song writing, with his efforts to obtain a college education continuing along the way.
No matter where the winds blew him, the author was never without a typewriter, cut his teeth writing poetry and song lyrics over the years and eventually found his true passion with the novel and short stories. In completing the circle of life, he has returned to the New England of his youth, lives along the coast of Rhode Island and splits his time between writing each day, service work and holding back the woods from reclaiming his humble home.